Professional Golf Instruction
Improve Your Game Today with Instruction from our PGA Professionals!
Old South Golf Links offer a variety of golf instruction programs taught by PGA Professionals and Apprentices.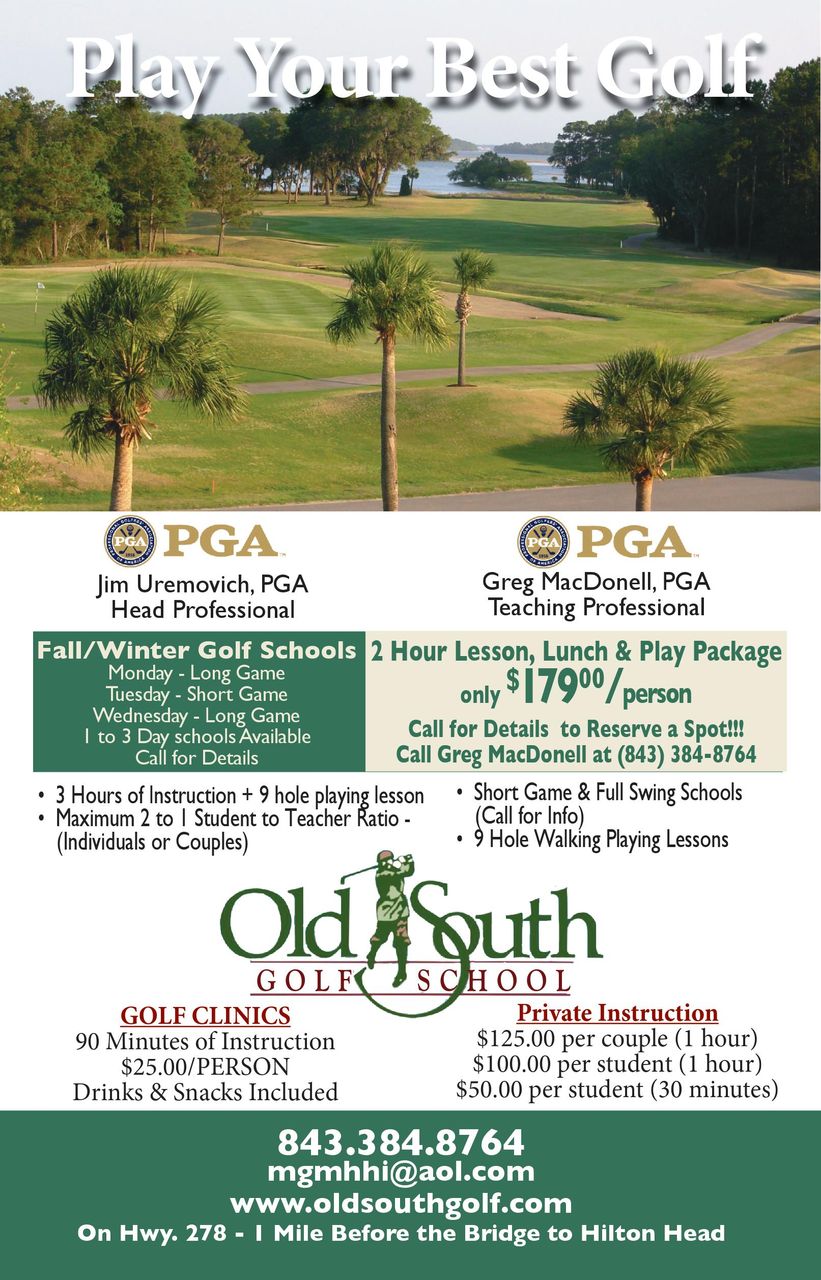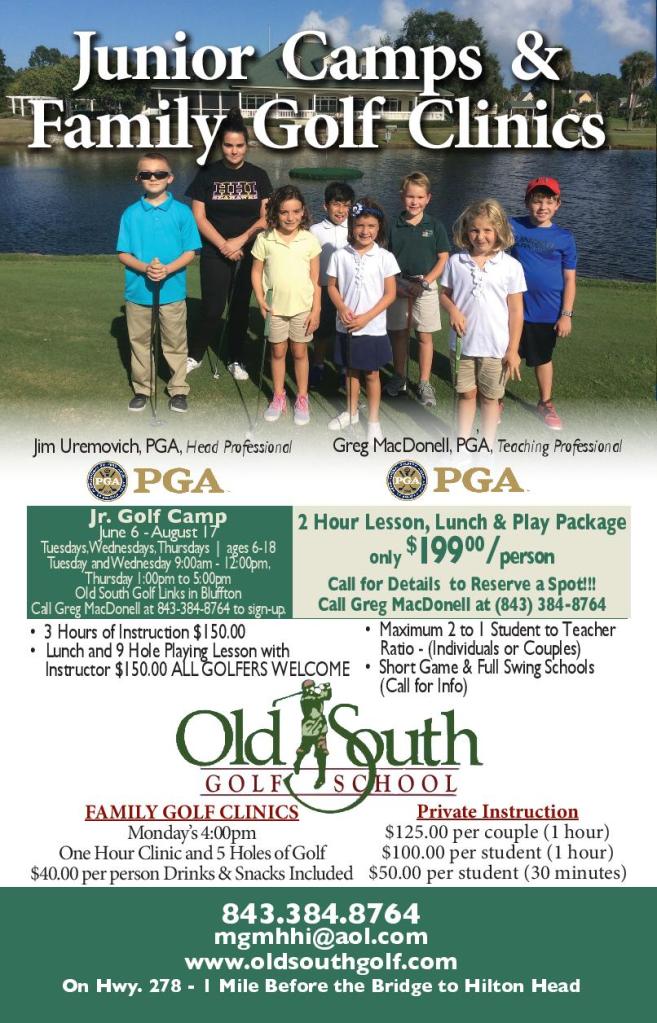 Comprehensive Instruction
We offer classes that will focus on putting, chipping, pitching, sand play and full swing.
Golf schools offered on a daily basis from 9:00 AM – 12:00 PM
$200 per student
Private Instruction
$125 per couple (1 hr.)
$100 per student (1 hr.)
$50 per student (1/2 hr.)
Video analysis is available with advanced notice.
Playing Lesson
$200 for 9-Hole Lesson.
All instruction is by appointment. For more information on our instructional programs, please call 800-257-8997 or locally at 843-785-5353. See our rates page for our Lesson, Lunch & Play packages.
ALL INSTRUCTORS ARE PGA CERTIFIED
Meet The Pros
Jim Uremovich – Head Professional. Jim has been a golf professional since 1994 and became a PGA member in 2001. From 2005-2007 Jim was the Director of Instruction at Old South Golf Links, after which he was promoted to Head Golf Professional. He enjoys working with golfers of all abilities and especially enjoys working with juniors. Jim is available for private instruction as well as doing group lessons, which are scheduled by appointment only.
Greg MacDonell – PGA Teaching Professional. Greg began his professional career at Sea Pines Plantation Club in Hilton Head, SC. He tranferred to Harbour Town Golf Links in 1984 and became the Head Golf Professional in 1987. In 1991, Greg started his own company, MacDonell Golf Management, a marketing and promotions business. In 2004 Greg returned to teaching and helped start the Golf School at Old South Golf Links in Bluffton, SC and the Don Trahan Academy of Golf. Greg is currently the Head Golf Instructor for Don Trahan Worldwide and the Director of Instruction for the Hilton Head Recreation Junior Golf Program.
2022 Customer Rates
Season
Rack 7-12
PM 12- 3
Twilight
Multi-Play
2 Rnds/1 Player
Jan 1 – Mar 13
$75
$60
$45
$129
Mar 14 – May 22
$99
$85
$70
$177
May 23 – Sept 11
$82
$67
$50
$139
Sept 12 – Nov 27
$89
$70
$55
$149
Nov 28 – Dec 31
$75
$60
$45
$129
Other Information
All rates include Green Fees and Cart. Sales tax NOT included
Range Balls are $8.00 per bag (appr. 35-40 balls in each bag)
Club Rentals are $55.00 for 18 holes, $35.00 for 9 holes. Rentals include 1 sleeve of logo balls & tee pack.
Explanation of Rates
Rack Rate – This is the full rate that a person would pay coming off the street or not staying with a hotel, rental agency, or business partner of Old South Golf Links.
Local Rate – $52 plus sales tax. This rate is for full-time Beaufort County residents only. A valid current Beaufort County driver's license is required to receive this rate and it applies only to the resident.  In order to receive this rate a tee time can be made no more than 48 hours in advance and indicate you are a local resident.
Multi-Play Specials – These are multiple round packages, which include two discounted rounds of golf.  The same person must play these multiple rounds.  A voucher with purchaser's last name on it will be given upon payment for the first round.  Only that person may redeem the remaining rounds.  These vouchers cannot be passed to other players. 
Booking Procedure
Please call the Old South Pro Shop at 1-(843)-785-5353 to reserve your tee times.